This past weekend, the MyT1DHero team attended the 2018 JDRF TypeOneNation Summit Teen Central in Belleville, Michigan. Teens at the summit helped MSU researchers develop stories for the MyT1DHero app upgrade.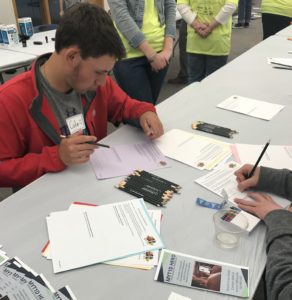 The teens' ideas were extremely creative and very cool. For example, one teen said that there should be a villain that the superhero in the app has to fight, and that the villain should be "Little Sugr."
In addition to their story ideas, teens voted on different messages that they may use connect with others with T1D. The messages included things like: "I'm proud of you," "It's normal to feel upset sometimes," and "You are more than a number."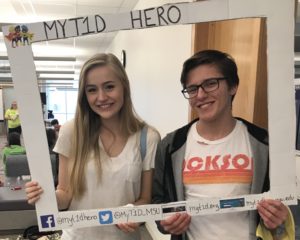 The MyT1DHero team would like to thank all of the teens that participated in their workshop. Also, a very special thank you to JDRF Southeast Michigan for inviting the researchers to attend the summit.
Do you have any superhero story ideas? Or message ideas? Let us know!